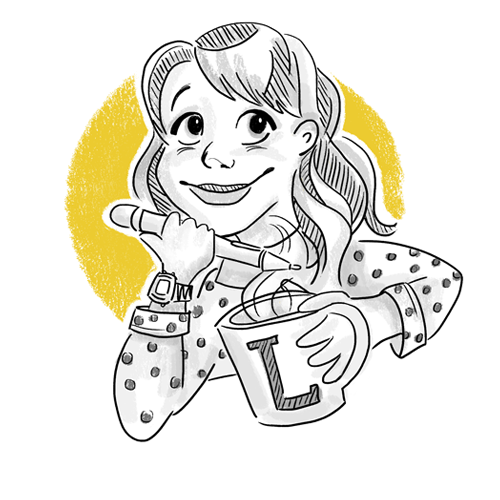 Lisa Jo is a London based Graphic Designer of over 10 years, with an added passion for illustration.

As a child, Lisa would often be found climbing trees and drawing on anything she could get her hands on. She vowed never to grow up and continue drawing and daydreaming for as long as humanly possible. The inevitable happened - her early doodlings fast developed into a career as a graphic designer, with a sprinkling of her illustration skills thrown in for good measure. Lisa still carries her child-like wonder through many of her creative pursuits.

Lisa continued her love of design within marketing as well as working for some well known charities. Happiest when working as part of a team, she enjoys the creative process. Creating work from idea generation and visualisation through to finished design. She loves to illustrate, dabbles in digital design but above all, enjoys being a print-based graphic designer. Reliable, flexible and able to work under pressure never forgetting her sense of humour. 

Anyway, enough of talking about myself in the third person! Why not have a nose about and see what you think...

Brands I have worked on and Charities I have worked for...